2021 – Let's Make it a Great New Year in The Lord
Categories: Doubt, Faith, Fear, God's Will, Grace, Obedience, Overcoming, Spiritual Authority, The Bride, Trials and Tribulations, Walk The Walk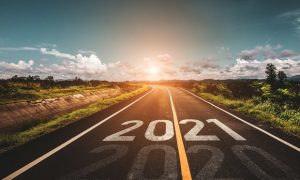 2020 has been a tough one for all of us and has impacted everyone around us. Join with me in praying for the Lord to open up the door for the church to begin to fully step into her calling. What America … the world … needs is a new awakening, a new spiritual revival. But… God is ready and is standing by for that revival, but He is waiting for revival to first break out in His church … His Son's bride.
The enemy is pulling out all the stops to take advantage of the pandemic, the chaos in Washington, the unrest in many cities, and the resulting uncertainty that is resulting in rising fear across the country.
We have the answer to putting a stop to that fear in 2021 as we begin to stand up in the strength and power we have in the Holy Spirit. As the enemy is shouting in our ear through every possible avenue we need to stand up and stand firm. It's a war and the enemy is pulling out all the stops. We have the answer and God is waiting on us, so let 2021 be the year that the bride rises up and takes a stand for the truth.
Eph 6:12-20 For we do not wrestle against flesh and blood, but against the rulers, against the authorities, against the cosmic powers over this present darkness, against the spiritual forces of evil in the heavenly places. Therefore take up the whole armor of God, that you may be able to withstand in the evil day, and having done all, to stand firm. 14 Stand therefore, having fastened on the belt of truth, and having put on the breastplate of righteousness, 15 and, as shoes for your feet, having put on the readiness given by the gospel of peace. 16 In all circumstances take up the shield of faith, with which you can extinguish all the flaming darts of the evil one; 17 and take the helmet of salvation, and the sword of the Spirit, which is the word of God, 18 praying at all times in the Spirit, with all prayer and supplication. To that end, keep alert with all perseverance, making supplication for all the saints, 19 and also for me, that words may be given to me in opening my mouth boldly to proclaim the mystery of the gospel, 20 for which I am an ambassador in chains, that I may declare it boldly, as I ought to speak.
Have a blessed, prosperous, and fruitful 2021.
You are in our prayers.
Tom and Diane