Thanks for your interest in Walk with God! My name is Tom Mitchell and I'm a pastor and the author of these books.
All that I ask in return is that you subscribe to this blog as a resource for your daily walk with Jesus. It is packed with practical, sound teachings, and insightful commentary on living as a Christian in today's world.
Please feel free to share this download with your friends and family.
To grab your copy enter your email address in the form below and enjoy!
As an extra security precaution, we will be sending you a confirmation email with a link to allow you to access our growing library of free eBooks. In addition, you will receive our weekly blog posts and announcements of future additions to our books and articles.
You can unsubscribe from this service at any time. To do this, please click on the corresponding link in our weekly updates.








Free eBooks Available To Download Now:
Your Life in Christ
I'm giving it to you in digital form because I believe it is a critical first step in learning more about how to be a Christian in today's world. It covers many aspects of having a solid relationship with Jesus that are no longer "in fashion," and you may be surprised to find that some of the topics are no longer found in many sermons today.
Here are some of the topics covered:
Who is God is and what does He do?
What is our purpose in life?
What does He require of us?
Who is Jesus and why did He become one of us?
What is our relationship with Jesus?
These questions and many more are addressed as we discover how we can truly Walk With God just like Enoch.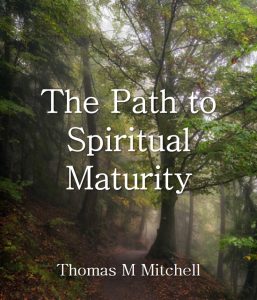 The Path to Spiritual Maturity
The journey for each of us is totally different as we are uniquely and wonderfully made. There are, however, many common truths in His Word that will help us along the way by challenging our minds and hearts. The days ahead for the world are going to get harder and harder, but Jesus has provided provision and protection from the storm for His bride if she will submit to Him and abide with Him in the Holiest Place. That is what Romans 8:28-29 are all about. In the following pages we take a look at becoming more like Jesus from a number of perspectives, all of which point to our being conformed into the image of Jesus.