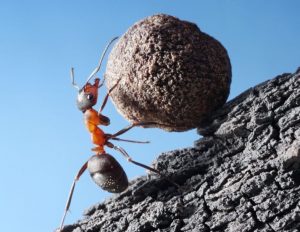 Gal 1:15 But when he who had set me apart before I was born, and who called me by his grace … ESV
Jesus is a regenerator, the One who puts His own heredity of holiness in us and He tells us that we have to be holy. To accomplish that He puts His teaching in us; teaching that is for the life He has put in us … His life. And it is the Holy Spirit who energizes our spirit to receive that teaching … until Christ is formed in you. What an awesome blessing that we can live a totally new life; but we have to get there. The question is, are we determined to go through the discipline of becoming identified with the Life of Christ and follow His point of view and not our own?
Gal 2:20 I have been crucified with Christ. It is no longer I who live, but Christ who lives in me. And the life I now live in the flesh I live by faith in the Son of God, who loved me and gave himself for me. ESV
It is no longer my claim to my right to myself that rules my life, it is His life that over shadows my old life with the desire that I may know Him. So, if we, as His bride, have been given His life, His teaching, and His Spirit to energize our spirit to receive His teaching … Why do we struggle so hard? The answer always comes back to the same thing. We do not want to fully let go of our old nature. We do not want to totally let go of our "right to self." That is where the struggle comes; spirit against flesh. Our spirit wants to live the Life of Christ but our flesh wants to hold back, not fully yielding to the leading of the Holy Spirit.
God cannot put into me, a responsible moral being, the disposition that was in Jesus unless I am conscious that I need it. But once I reach that point my life must be governed by the Life of Christ under the direction of the Holy Spirit. If I submit to my flesh, the teaching I am receiving "for the Life of Christ in me" is of no value and therein is the struggle. My wanting to keep a part of me unyielded to Jesus has a negative impact on my relationship with Jesus and a road block on my journey to spiritual maturity until it is dealt with.
Spiritual maturity … Christ in you, the hope of glory. What an awesome goal that God has made fully attainable for us if we will just accept His gift of grace and submit to His teaching. It's His way or our way and there is only one true way … Why Struggle?