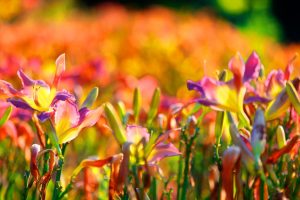 As I spent the majority of the weekend digging out from under 2 1/2 feet of snow I got behind in my normal schedule of writing my weekly post. So, this morning I want to share something with you from Oswald Chambers that has been on my heart for some time … "simplicity." It comes from a well-worn part of my Bible that has been an incredible encouragement to me over the years. I'll recap it for you …
Matt 6:30 But if God so clothes the grass of the field, which today is alive and tomorrow is thrown into the oven, will he not much more clothe you, O you of little faith? ESV
Every time we have gone backwards in our spiritual communion with Jesus it's because we have somewhere along the way decided that we know better than Him. Usually it's because we have allowed the cares of the world come and and we have forgotten the "simplicity" that is in our relationship with Jesus.
Matt 6:25-27 "Therefore I tell you, do not be anxious about your life, what you will eat or what you will drink, nor about your body, what you will put on. Is not life more than food, and the body more than clothing? Look at the birds of the air: they neither sow nor reap nor gather into barns, and yet your heavenly Father feeds them. Are you not of more value than they? ESV
How "simple" is the life of the bird. All they have to do is obey the principle of life that is in them and God looks after them. All we need to do is to obey His Spirit in us and He will look after our feathers.
Matt 6:28 And why are you anxious about clothing? Consider the lilies of the field, how they grow: they neither toil nor spin, yet I tell you, even Solomon in all his glory was not arrayed like one of these.  ESV
Many of us refuse to grow where God puts us and as a result we fail to put roots down anywhere. Jesus is telling us that if we will put Him first that He will take care of everything else. If we are not experiencing His presence it is more than likely the we are not obeying the life of the Spirit that He has given us.
How much of our life is spent in worrying God with questions about these "things" when we should be focused on completing His work. We are to be continually separating ourselves to One particular thing … Jesus. We can't do that just one time, we need to separate ourselves to Him every day. It's then that we will be like the birds and the lilies of the field and live our life in "simplicity" … in Jesus.